Web Site Design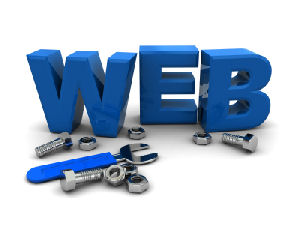 Enhanced Design Services have, over a number of years built a reputation for quality web design in Hampshire, East Midlands and the UK.
We have clients who are on our doorstep and as far away as the Isle of Skye, and range in size from small and medium enterprises to larger organisations - we treat every client exactly the same.
Bespoke Web Design
All EDS Web sites are designed individually for each customer, portraying not only elegance but the corporate identity of the company or individual concerned.
Each web site is built around a tried and tested format:
Graphically pleasing the eye, intuitive navigational links and simple to navigate around.
You literally have seconds to encourage a visitor to stay on your web site so any sales messages must be clear.
Business Focused Design Process
We spend time to understand your business needs and requirements, only after fully understanding your business and the objectives of the site, can we design a web site, that not only looks professional and elegant, but that also delivers real results.
You are kept appraised of the sites development at all stages; we host the site in a test environment so you can see the site develop and pass back any comments.
All our web sites are optimised for search engine interest; see our SEO Page for more details.
Mobile / Tablet Friendly Sites
It is now not just a case of having a web site that will show on mobile phones and tablets. You need to have either a responsive site (changes depending on the device detected) or have a mobile version.
We can create both types of site. Our mobile versions auto detect the screen size and show a simpler version of the site - this we have found to be the most popular as it shows less content but gives the visitor the opportunity to view the full site if they wish.
Goggle now favors mobile friendly sites over sites not developed for mobile devices.
Contact for a free evaluation of your current site and we will give an honest option of what is best for you and the business.
e commerce Website Design - Get Selling Online
eCommerce, Online Shopping, Online selling, whatever you may call it eCommerce is one of the fastest growing ways to sell to your target audience.
Enhanced clients that use an eCommerce website benefit from our years of experience in developing solutions.
Whether you are selling one product or many hundreds, visitors to your store must be able to find the products you are selling quickly. Navigation must be as simple as possible, visitors have limited time, we aim to create a navigation system that allows shoppers to find relevant products within 3 or 4 mouse clicks.
The selling experience should be as simple as possible - Find a product, enter details and pay, we spend time with you to create the best solution for you and the visitors to the site.
Benefits of an e commerce Website
Get paid before you send out products.
Sell to a wider audience - UK, Europe and the rest of the World !
No need to reprint a catalog when you increase your prices - Our Admin section allows you to update prices and product details quickly and efficiently. Updates are live in "real time".
Year on year the eCommerce market is growing, if you want to be part of this contact us now and Get Selling Online with an eCommerce Website from Enhanced.