Search Engine Optimisation (Total SEO): Internet Promotion: Digital Marketing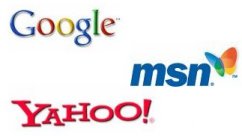 Increase visitors, enquiries and sales to your web site with our Total SEO package.
Just to have a web site does not mean that you will be found on the search engines. A web site needs to be optimised for search engine interest.
If you already have a Web Site we can help with Total SEO from Enhanced Design Services.
We offer internet promotion for existing web sites as well as included in web sites that we build.
Prices vary dependant on the level of work required.
What is Digital Marketing
There are number forms of Internet / Digital Marketing
Search Engine Optimisation (SEO) - promoting a website via organic search

Pay-per-Click (PPC) (Google Adwords)

Social Media Marketing (Facebook, Twitter)

Content Marketing (using text / storytelling to influence the reader)

Email Marketing (targeted mailing lists)

Mobile Marketing (text messages, social media, mobile friendly websites, email and mobile applications)

Affiliate Marketing - influencer marketing / TikTok YouTube

Digital Advertisement - Creating and publishing promotional material on the internet (website and Social Media).

Peer to Peer – LinkedIn
For a business using Facebook as its only form of marketing should be aware that the largest demographic group of Facebook users in the UK is between the ages of 25 and 34 years.
Social Media Reach in the UK
There are 45 million active social media users in the UK

England has the highest social media penetration rate

16 to 24-year olds are the biggest social media users

UK adults spend over an hour on social media every day
What is Total SEO
Total SEO is the SEO package from Enhanced Design Services, SEO is an ongoing process, just to have the site optimised will not keep it visible on the search engines. Content has to be regularly changed - both text and meta data - to ensure that the search engines continue to visit the site.
We offer an affordable SEO package, for a fixed monthly fee we will make changes to the site and monitor the results.
Please contact us for more details of our internet promotion services.
Our Total SEO Results speak for themselves:
Search Engine Popularity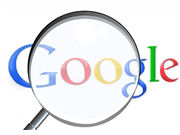 There are hundreds of search facilities on the internet. However, 95% of all internet search engine referrals are attributed to a small group, Google, Yahoo! and MSN being the most popular.
Google has dominated the search engine market, maintaining a 92.47 percent market share (June 2021)
Promoting Your Website
Getting your business found on the internet is not as simple as just having a website, you MUST promote it.

Promoting a website is a process called Search Engine Optimisation (SEO). This is the tuning of page content to carefully researched keywords and phrases appertaining to your business.
Not only will traffic to your website increase, the quality of visitors will also improve. Search engine optimisation looks to match business supply with market need. Hence, it is more likely a visitor to your website requires what you provide resulting in a qualified enquiry.
Unless you have a strong brand, such as Nike, it is highly unlikely potential customers will find you on the internet by searching your company name.

55% of all online purchases are made from a search engine query - Source: Foresters

Research tells us that customers use the internet to search for products and services. If you are looking for an mobile disco in Hampshire, you would type this phrase into an internet search facility. If your company offers this service and is found within the first two pages of a search engines results (SERP's) page the chances of a qualified enquiry is greatly increased.
Market Analysis
You must ensure that what you promote is what the market is looking for. You may be surprised by what phrases are searched. For example, a Company that sold radio aerials thought his primary keyword was "antenna", though market research recommended the phrase "antennas". The business now gets in excess of 100,000 hits per month!
Maximising Your Opportunity
Once these keywords and phrases are identified, they must be incorporated into the website. Visitors may enter the website from any public page; therefore, each page promoting your products or services becomes a unique marketing opportunity.

An example would be the business offering Mobile Discos in Hampshire. The use of geographic areas in specific key phrases, such as mobile discos in Hampshire, would return fewer hits but increased qualified leads. Hence, a net increase in qualified enquiries.
When a client approaches us for search engine optimisation, we initially carry out keyword research this tells us what people actually type into their favourite search engine. We then carry out competitor research. All our findings are then incorporated into the pages of the web site.